Medi-Care Pet Accident Benefit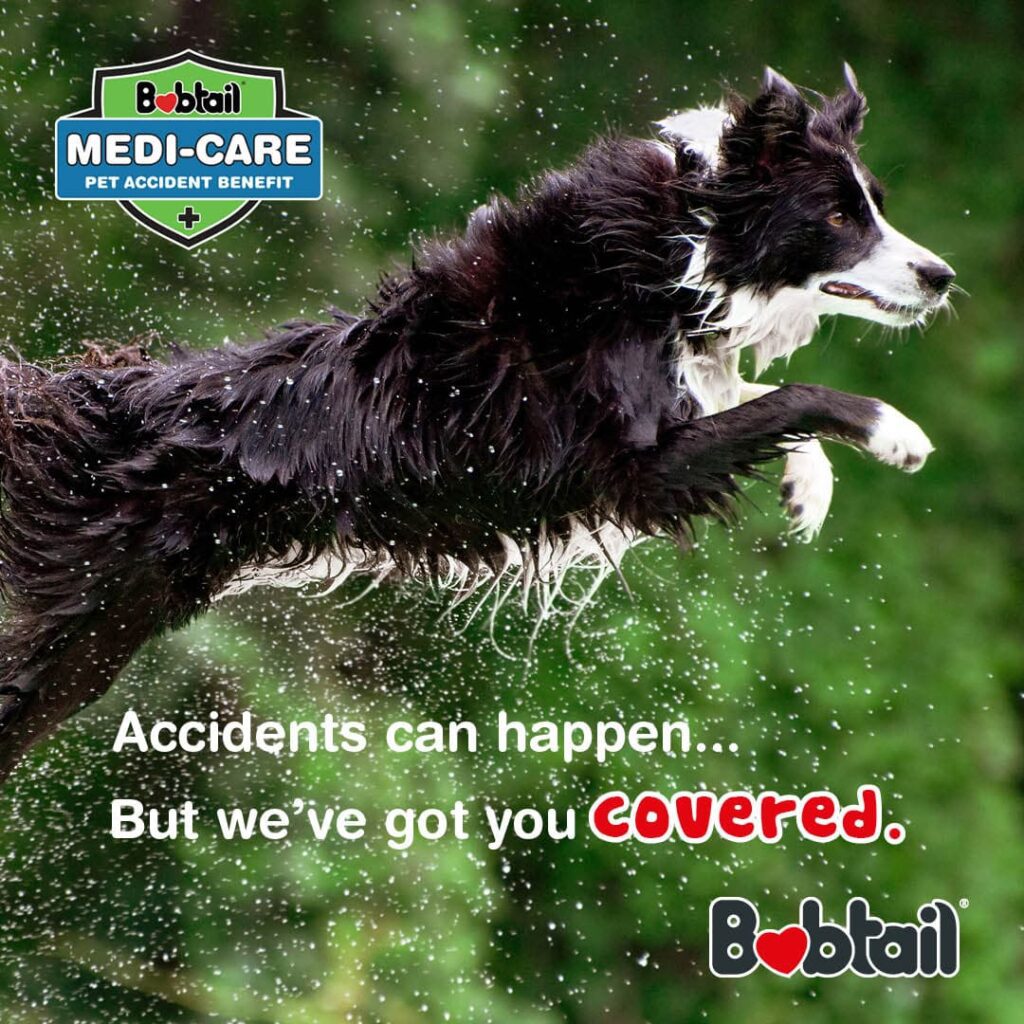 Get FREE Pet Accident Benefits up to a maximum of R10 000 per annum with BOBTAIL MEDI-CARE
Why sign up to BOBTAIL MEDI-CARE?
Buy BOBTAIL dry dog food and get the added bonus of FREE BOBTAIL MEDI-CARE Pet Accident benefit. BOBTAIL MEDI-CARE helps to reduce the financial burden of medical treatment, in the event that your dog or cat is injured as a result of a sudden, unforeseen or unintended event.
Sign up to BOBTAIL MEDI-CARE here
Purchase BOBTAIL Dry Dog Food
Upload your proof of purchase / till slip on a monthly basis
Keep your membership active to claim for benefits when you need it
It's that simple…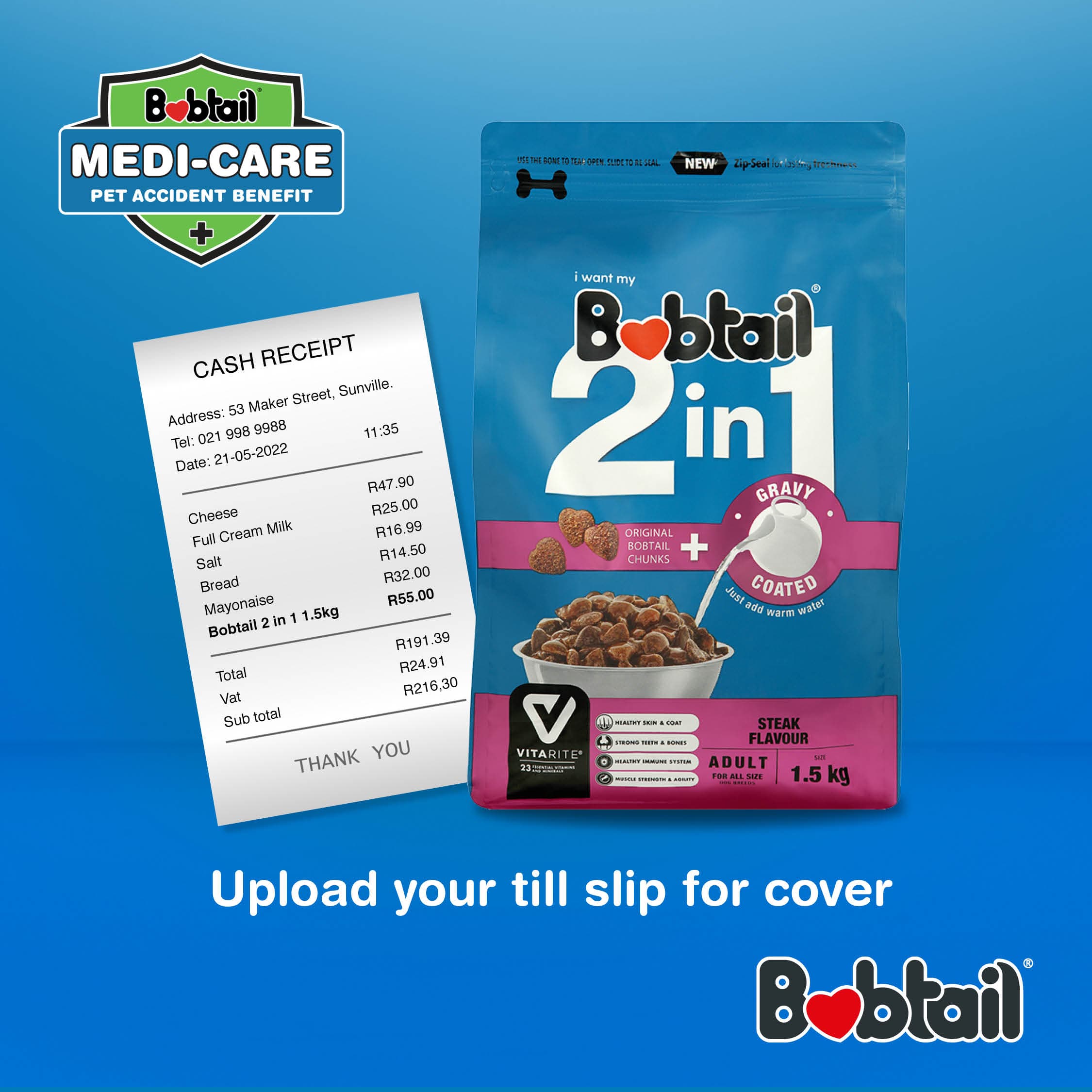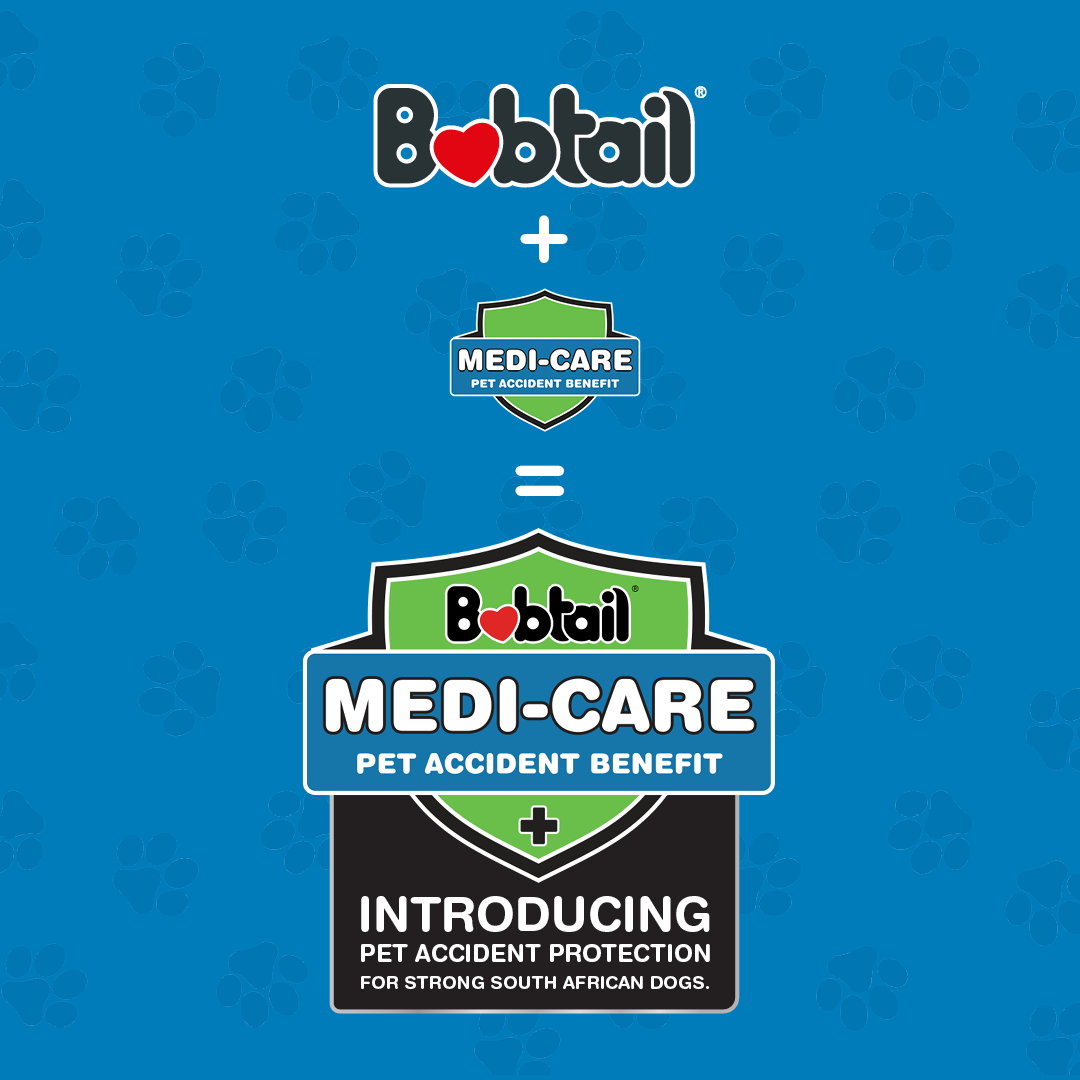 BOBTAIL MEDI-CARE protects you against unforeseen vet costs due to accidental injury to your strong dog.
An accidental injury is caused by an unforeseen and unintended event that results in physical harm to your dog.
Below is a list of typical accidental injuries sustained by dogs.
Motor vehicle accident
Burns or electrocution
The actions of another animal
Swallowing a foreign object requiring surgical or
endoscopic removal
Snake bite
Allergic reaction to an insect bite other than tick or flea bites
Fractures (broken bones)
Traumatic ligament or tendon injuries
Lacerations, abrasions or wounds